My name is Romy, and I am 13 years old. Me in a bookstore is like a kid in a candy shop—I adore reading. (I might even want to become an author later on…) I'm really into dancing, fashion and playing the saxophone, and I love cats. My favorite genres are romance, literary fiction, coming-of-age and fantasy, although I'm always up for something new. I started writing reviews for the ABC because I noticed that the reviews for YA novels aren't even written by "young adults." I thought it might be a good idea for me to give fellow readers my honest opinion about books from a true YA perspective!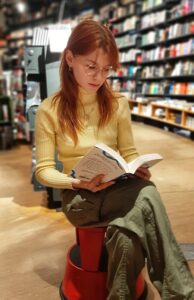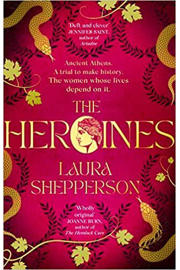 Say "Greek mythology" and people immediately imagine mythical beasts and muscle-packed heroes. But do we ever think about the women and how brave they were? I am struck by the
power this story holds. We follow the myth of Theseus and his wife, Phaedra, observed through the eyes of all kinds of people. I got to see what it was like for women in that era. What happens when you get raped by your stepson, who is the same age as you, and you, queen of Athens, want to take him to court? Can queen Phaedra stop the injustice towards women, or
is she just the latest victim of the horrendous men of Athens?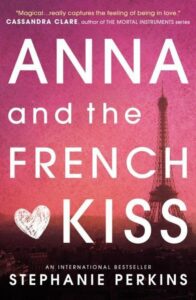 Paris: The capital of France, film, fashion, croissants and love. For me, it would be a dream to live in Paris for a year. But Anna doesn't share that opinion. She's sent away by her father to a boarding school in the metropolis. Whilst romanticizing her new life, she becomes smitten with a very charming garçon named Étienne. Despite him having a girlfriend, the sparks are sparking…. Brunches at the crêperie, late night movies and walks along the Seine make it hard for them to ignore their mutual attraction. This book made me feel like I was reading on cloud nine, and I must say that I also fell for the very cute and dreamy boy.