While visiting Amsterdam a couple decades ago, two young Chicagoans—Andrew Moskos and Pep Rosenfeld—proceeded to do what most young American tourists do in the nation's capital: they went to a coffee shop to get stoned. The year was 1992, the coffee shop may or may not have been Rookies (their memories were mildly impaired), and the idea was simple: move to Amsterdam and start a comedy club.
In what they call "the greatest stoner idea ever," they laid the foundation for what would become Boom Chicago. And despite naysayers including city officials saying it would never work—"who in Holland wants to hear English-language comedy?"—this year Boom Chicago celebrates its 30th anniversary with the help of some of its illustrious alumni, including Brendan Hunt, co-creator and star of Ted Lasso, late night talk show host Seth Myers and comedian Amber Ruffin.
"Ted Lasso would not exist if Andrew and Pep hadn't gotten high at Rookies and decided to move to Amsterdam," Brendan Hunt has said. His recent sold-out performance at the Tuschinski theatre—one of Boom Chicago's anniversary events this month—was part roast, part panegyric to his five years living in Amsterdam in the early 2000s.
ABC held the Dutch book launch with Boom Chicago founders Saskia Maas, Andrew Moskos and Pep Rosenfeld. They turned up in our Amsterdam store with friends—including Greg Shapiro of "The Netherlands Second" fame (YouTube's most watched Dutch video in 2017) and Dutch comedian Reuben van der Meer—to sign books and have some laughs. In a twist, comedian Brendan Hunt acted as moderator, recounting the tale of Boom Chicago's founding in true comic form.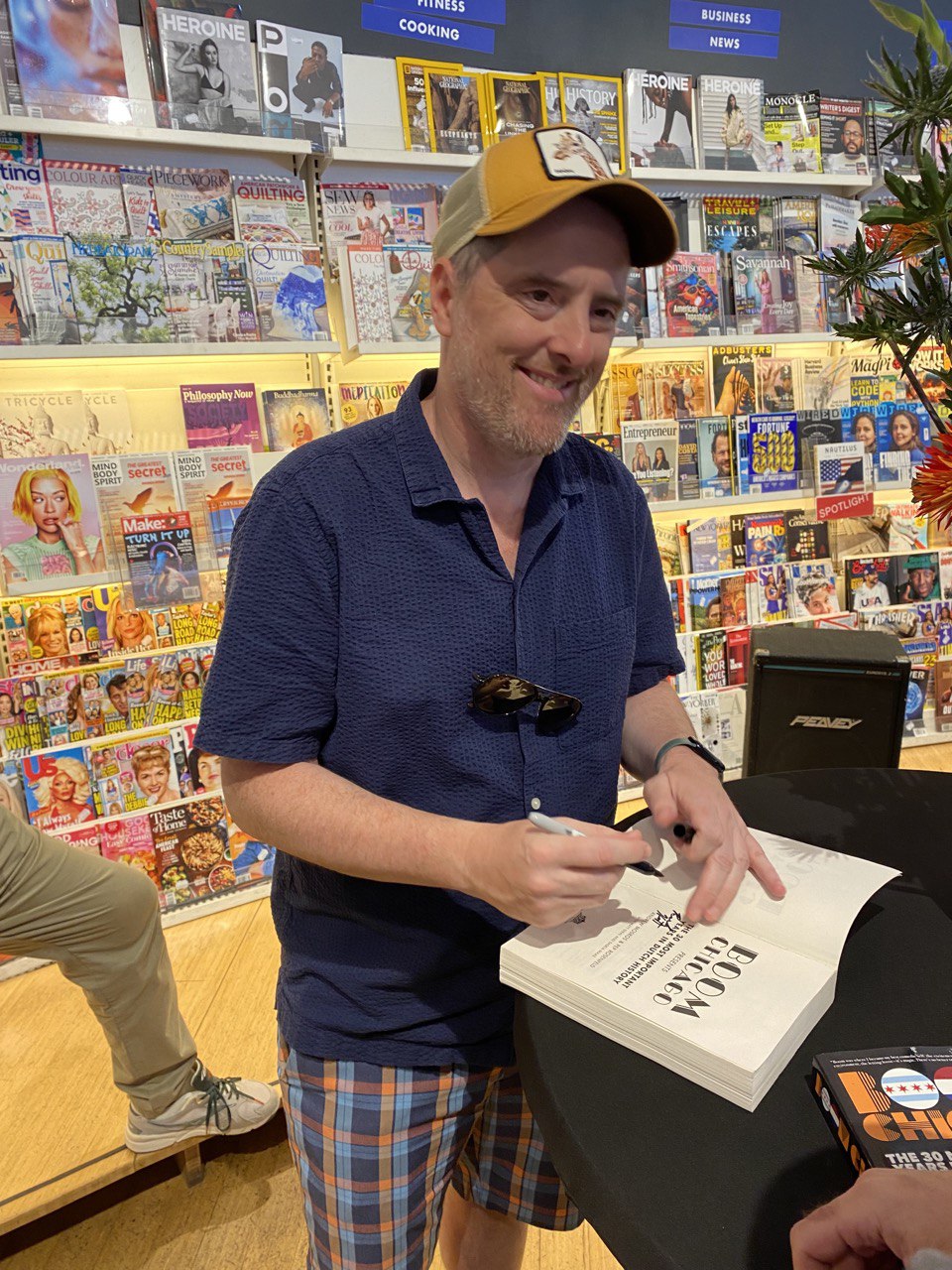 Comedian Brendan Hunt, co-creator and star of Ted Lasso and Boom Chicago alum, signing books at ABC.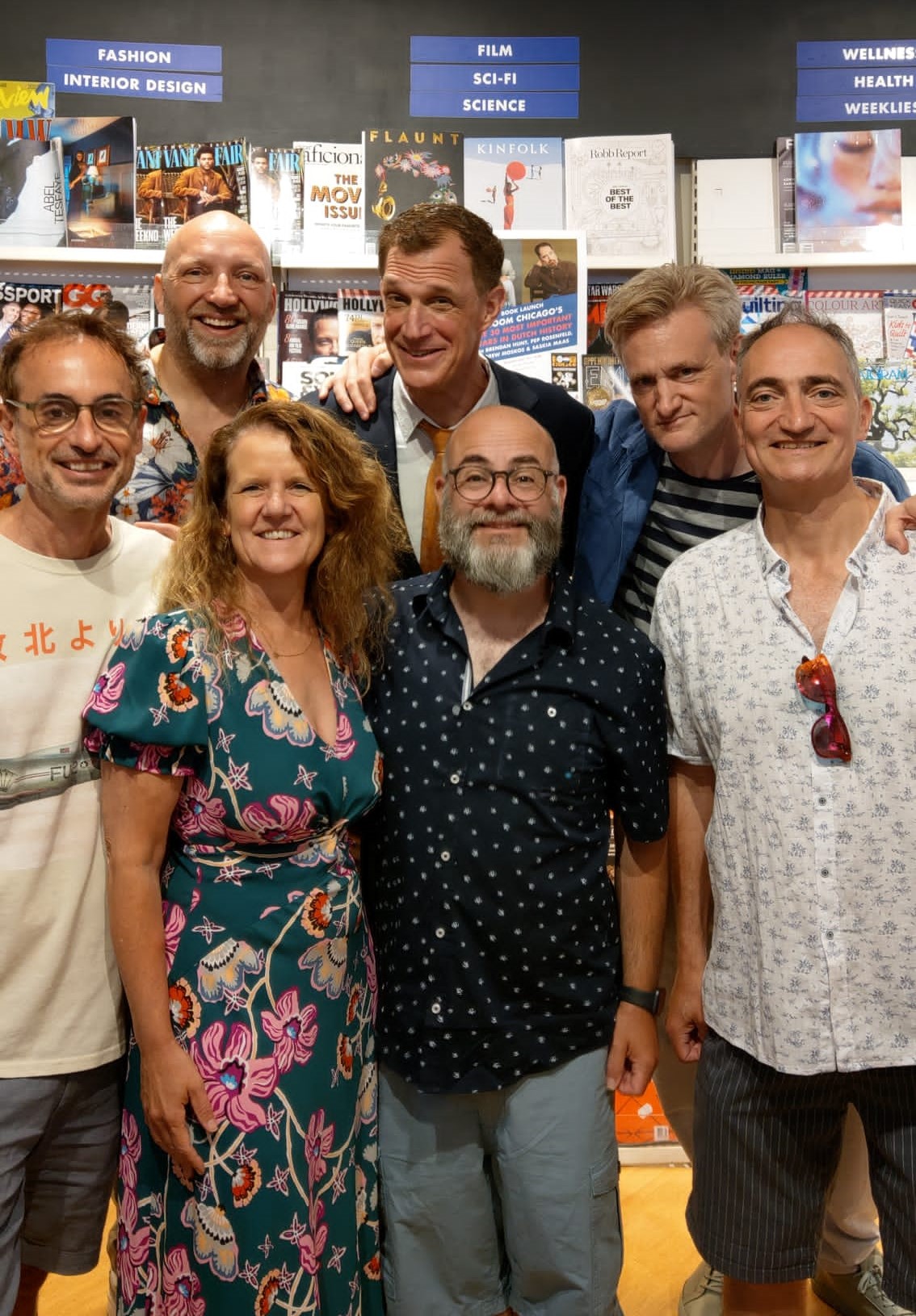 And the gang's all here, including Boom Chicago co-founders Saskia Maas, Andrew Moskos and Pep Rosenfeld with comedians Greg Shapiro and
Reuben van der Meer.