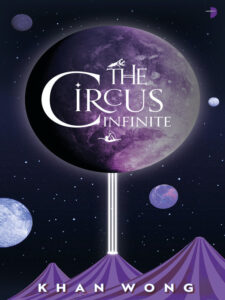 The Circus Infinite is Khan Wong's debut novel. Published in March 2022, it has a complicated intergalactic setting that includes different species and heritages. The main character has a unique ability, and after being extensively studied, he decides to run away to the "pleasure moon," where he encounters a circus.
It's a very modern science fiction book, presenting current issues such as individuality, lifestyle, sexuality & pronoun usage, among other things.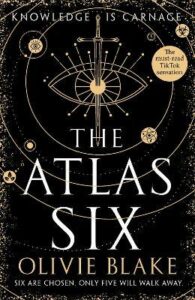 The Atlas Six by Olivie Blake is a fantasy. Independently published at first– we had it then! – it's since been picked up by a big publishing house and re-released. Our Iris thinks it's a cool story with a Dark Academia vibe. 
The plot centers around a group of six people invited to take part in a very secretive magical society that's hidden in a pocket universe. The group will study for one year, with only five continuing for a second year. After that, they rejoin society. Getting powerful positions, becoming part of a secretive magical network.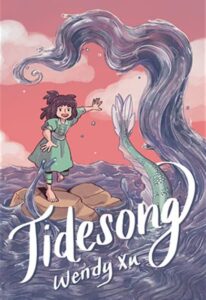 Tidesong by Wendy Xu is a graphic fantasy novel. The story follows a 12-year-old girl who comes from a magical family that wants her to go to the best magic academy. Because she's not very good at magic, she's sent to study with some relatives, who use her to do menial jobs. It has a bit of a Cinderella vibe, but not exactly.
What's interesting is how the author mixes different elements of older stories to create her own ideas and endings. There's always a surprise.