written by Lília
Annie M.G. Schmidt is best known for her children's book was born on May 20th, and in the Netherlands, this day is celebrated with many activities in schools and libraries. The celebration might be in Dutch, but we think she deserves a space here too since some of her most famous books have been translated into English. Anna Maria Geertruida Schmidt, better known as Annie M.G. Schmidt by all her fans, was a well-rounded Dutch writer and journalist, who wrote a lot of poetry, lyrics, books, plays, musicals, nursery rhymes, and scripts for radio- and tv-series.
She is mostly known for her Dutch work, such as Pluk van de Petteflet, Abeltje, Jip en Janneke, Dikkertje Dap (nursery rhymes), and Ja zuster, nee zuster (tv-series).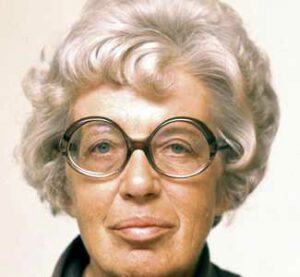 Born in Kapelle, on May 20th, 1911, she had many jobs until writing became her sole occupation She worked as a librarian, archivist, and editor – but her greatest passion always remained writing. Always a free spirit – in 1950 she had a relationship with a married man, with whom she had a son, and whom she would remain with from 1954 till his death, in 1981 – not everybody understood her ways. Regardless, due to the quality of her work and many of the happy stories she wrote, she was always adored by the public.
Some of her writings also got their own movie adaptation. One of those movies was the internationally acclaimed movie Minoes, which was based on the book of the same title. In English, it was initially translated as Minnie, to later be translated again by  David Colmer as The Cat Who Came in Off the Roof.
Other books translated into English include Jip and Janneke,  A Year in Holland with Jip and Janneke,  Tow-Truck Pluck (Pluk van de Petteflet), A Pond Full of Ink (Een Vijver Vol Inkt) and Scrumple (Floddertje).
There's a lot to say about Annie M.G. Schmidt, but the most important is that she was a proliferous and creative writer, with a zest not easily found around. We see all that in her writings. And even if there are only children's books translated into English, it's still worth the reading.