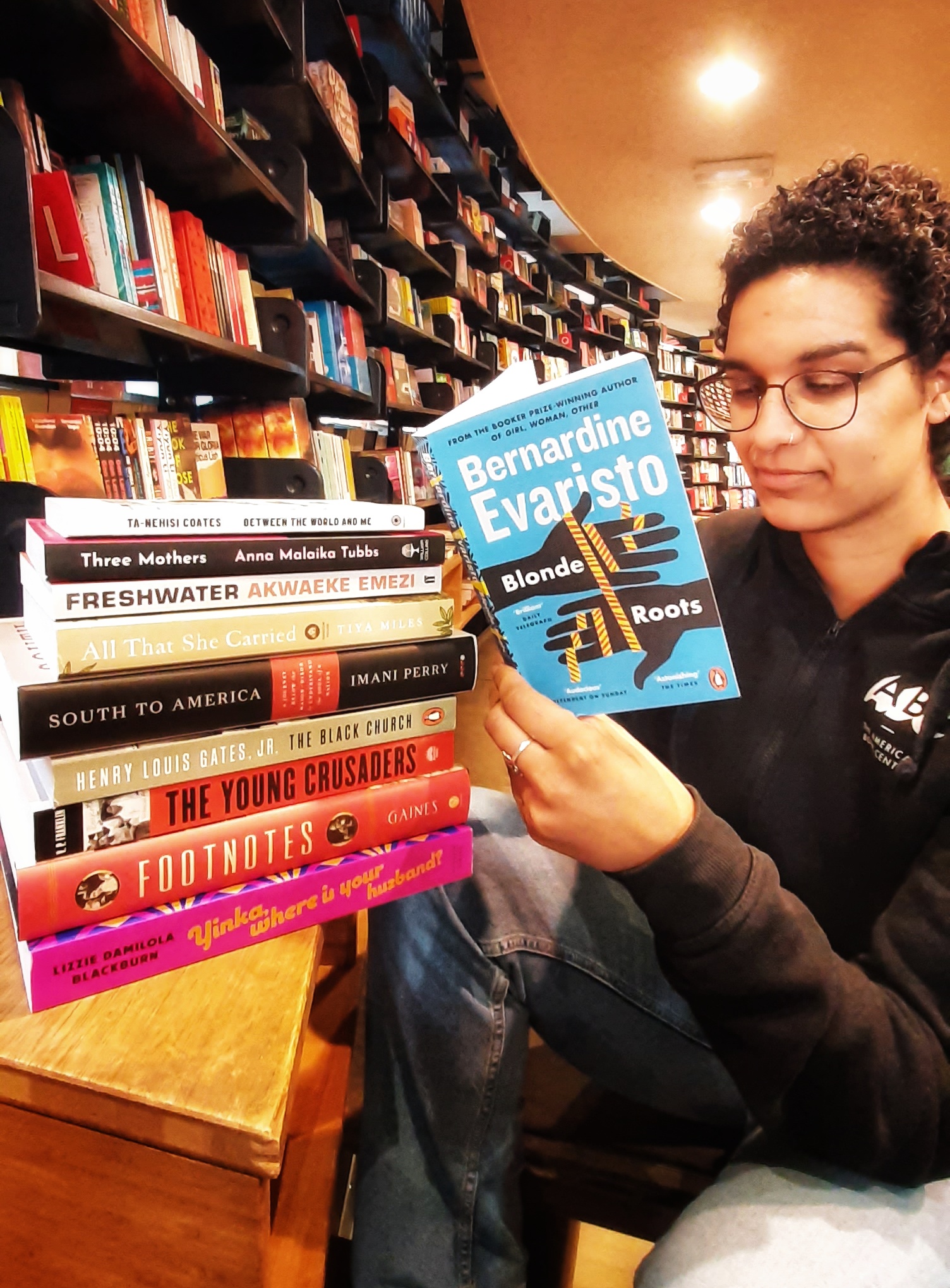 written by Natalia
It is February, which means it's Black History Month in the United States and Canada. Black History Month was first introduced in 1969 and has been celebrated nationwide since the mid-seventies. This month was introduced by Black educators as a way to celebrate Black culture and the too often overlooked and neglected accomplishments and endeavors of Black people. Black History Month is also celebrated in the UK, Ireland, and the Netherlands, although it takes place in October instead of February.
The achievements celebrated include accomplishments in science, film, history and literature. At The American Book Center, we celebrate our love for all things books, so I will focus mainly on them, but it is important to realize there's much to celebrate and recognize from the African diaspora. Throughout history, there have been many great works written by Black authors that are worth celebrating—not just in February, but throughout the entire year: James Baldwin, Octavia Butler, Toni Morrison, Malcolm X, Maya Angelou, Angela Y. Davis and Zora Neale Hurston are just a handful of many.
While I think it is important to always remember and highlight those classics—such as Baldwin's If Beale Street Could Talk, Davis's Women, Race and Class, and Morrison's The Bluest Eye—it is also important to celebrate the more recent fiction and nonfiction works of Black authors. However, sometimes it is hard to decide which books to choose for your next read when over a million books get published each year, sometimes just in the US alone! Here are a few of my recommendations of what to read for Black History Month.
A personal favorite and probably already read by lovers of speculative fiction is The Broken Earth trilogy by N.K. Jemisin, The Fifth Season being the first installment. Jemisin is known for tackling themes such as oppression, cultural differences and conflict in her books, and those are prevalent throughout this dystopic trilogy as well. Another favorite is The City We Became, in which Jemisin tackles similar topics but sets the story in present-day New York, where each district is represented and meant to be protected by one of its citizens while the book's nemesis, the Woman in White, represents racism and the white displacement of communities of color.
If you prefer something that is lighthearted and not speculative fiction, then Yinka, Where Is Your Huzband? by British-Nigerian author Lizzie Damilola Blackburn could be your next read. Her debut novel is a romantic comedy about the eternally single Yinka as she tries to navigate her way between her two cultures. Her aunties, mother and friends try to meddle in her love life, but Yinka knows that when it comes to love, she will have to figure it out on her own.
If a riveting nonfiction book is more to your liking, I recommend The Three Mothers: How the Mothers of Martin Luther King, Jr., Malcolm X, and James Baldwin Shaped a Nation by Anna Malaika Tubbs. There are many stories about and by these three men, but who are their mothers? And what are their stories? Tubbs explores the untold history of these three women and their influence on their sons. Another nonfiction book that centers on a lesser-known part of Black history is All That She Carried: The Journey of Ashley's Sack, a Black Family Keepsake by Tiya Miles. It is a story about the resilience of enslaved women trying to keep their family values and history together during a time when that seemed impossible.
There are many more books, old and new, that are perfect reads for this month. Whether educational, entertaining or exciting, there is plenty to choose from. But a few titles that definitely deserve an honorable mention are Footnotes: The Black Artists Who Rewrote the Rules of the Great White Way by Caseen Gaines, Freshwater by Akwaeke Emezi, Between the World and Me by Ta-Nehisi Coates, Don't Touch My Hair by Emma Dabiri and Blonde Roots by Bernardine Evaristo.