Written by Naomi
Manga is by nature a very visual medium, which means it's excellent source material for movies and tv series. Adaptations are either animated (anime) or live-action. There have been many adaptations of manga (Japanese), manhwa (Korean) and manhua (Chinese) series. Given that there are many manga series in all genres, there's something for everyone! Read on to get started.
The Way of the Househusband by Kousuke Oono follows the daily life of Tatsu, a feared yakuza boss who abandons his life of crime to become a househusband. This manga is made up of all the little errands Tatsu runs as a househusband, where he gets into comedic situations because of his appearance and run-ins with former yakuza associates and enemies.
This manga was actually adapted four times, twice as a live-action tv series (The Way of the Househusband (2020) and The Ingenuity of the Househusband (2021)), once as a live-action movie (The Way of the Househusband (2022) and once as an anime (The Way of the Househusband (2021)).
The anime has very limited animation, making it seem like you're watching a motion comic. While that might not be everyone's cup of tea, it makes for a very gentle and cozy watching experience, which matches the mood of the manga. If you prefer live-action, however, there's plenty to watch!
Alice in Borderland by Haro Aso is a survival suspense/thriller manga that has been turned into a live-action tv -series. Alice in Borderland tells the story of Arisu and his friends, who suddenly find themselves in an abandoned version of their city where they have to play terrifying "games" in order to survive.
The first season of the tv -series was a massive success. The acting, cinematography, fast-paced storytelling—as well as the show's themes of what it means to be human and the pursuit of a meaningful existence—all resonated with viewers.
The third season was recently announced, but if you don't want to wait, volume 7 of the manga was recently published.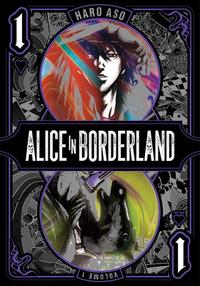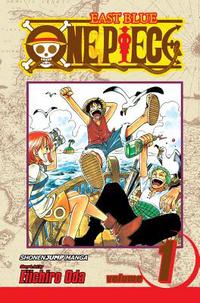 One Piece by Eiichiro Oda was first published in 1997 and has been adapted many times over the years. The most recent live-action adaptation by Netflix is a successful translation of the beloved manga.
One Piece is the epic adventure of pirate Monkey D. Luffy, who, together with his crew of 'Straw Hat Pirates,' travels the Grand Line in search of a mythical treasure (the titular One Piece) so that he can become the next pirate king.
The manga's popularity is due to its tight storytelling, world-building and art, as well as its characters and humor. It seems that these elements were translated successfully in the series, which is popular with and enjoyed by both new and old fans of the manga. Even people who have never read it will enjoy the show, as it was not only produced for die-hard One Piece fans.
Whereas One Piece is a very faithful adaptation, Pokémon: Detective Pikachu was loosely based on the wildly popular Pokémon franchise. The franchise is made up of videogames, card games, animated movies and series and, of course, manga (one of them Pokémon Adventures). While there have been many animated adaptations, Detective Pikachu is the first live-action iteration of the franchise.
Set in a world where humans and Pokémon creatures coexist, Tim, an aspiring Pokémon trainer, and Pikachu, who has amnesia, must team up to solve the disappearance of Tim's father. Despite the slightly silly premise, the movie has emotional depth and very high entertainment value!
A sequel is currently in development.
My Happy Marriage by Akumi Agitogi was originally published as a novel and later adapted as a manga. In turn, the manga has been adapted into both a live-action movie and an anime, which is currently airing.
The live-action movie was released under the title As Long as We Both Shall Live. The movie does presume that its audience is already familiar with the source material, which can make for a confusing watching experience if you are not.
The story takes place in an alternate Japan during the 19th century, where magic and spirits are real. Miyo Saimori was born without any supernatural talents and lives a life of servitude until she is married off to a soldier with a fearsome and ruthless reputation. What follows is a beautiful slow-burn romance, where the characters find love and comfort after a rough start to life. Combined with gorgeous animation, My Happy Marriage is a worthwhile romance series.
Battle Angel Alita by Yukito Kishiro was turned into the live-action movie Alita: Battle Angel. Set in a post-apocalyptic future, the cyberpunk manga series tells the story of Alita, a cyborg who was found in a junkyard with no memory by a cybernetic doctor who repairs her and takes care of her. Alita becomes a bounty hunter as she tries to remember her past. The movie was met with mixed reviews, but it lives up to its source material and leaves you wanting more. The movie is a visual spectacle and has won awards for its visual effects.
Despite the mixed reception, a sequel is currently in development.