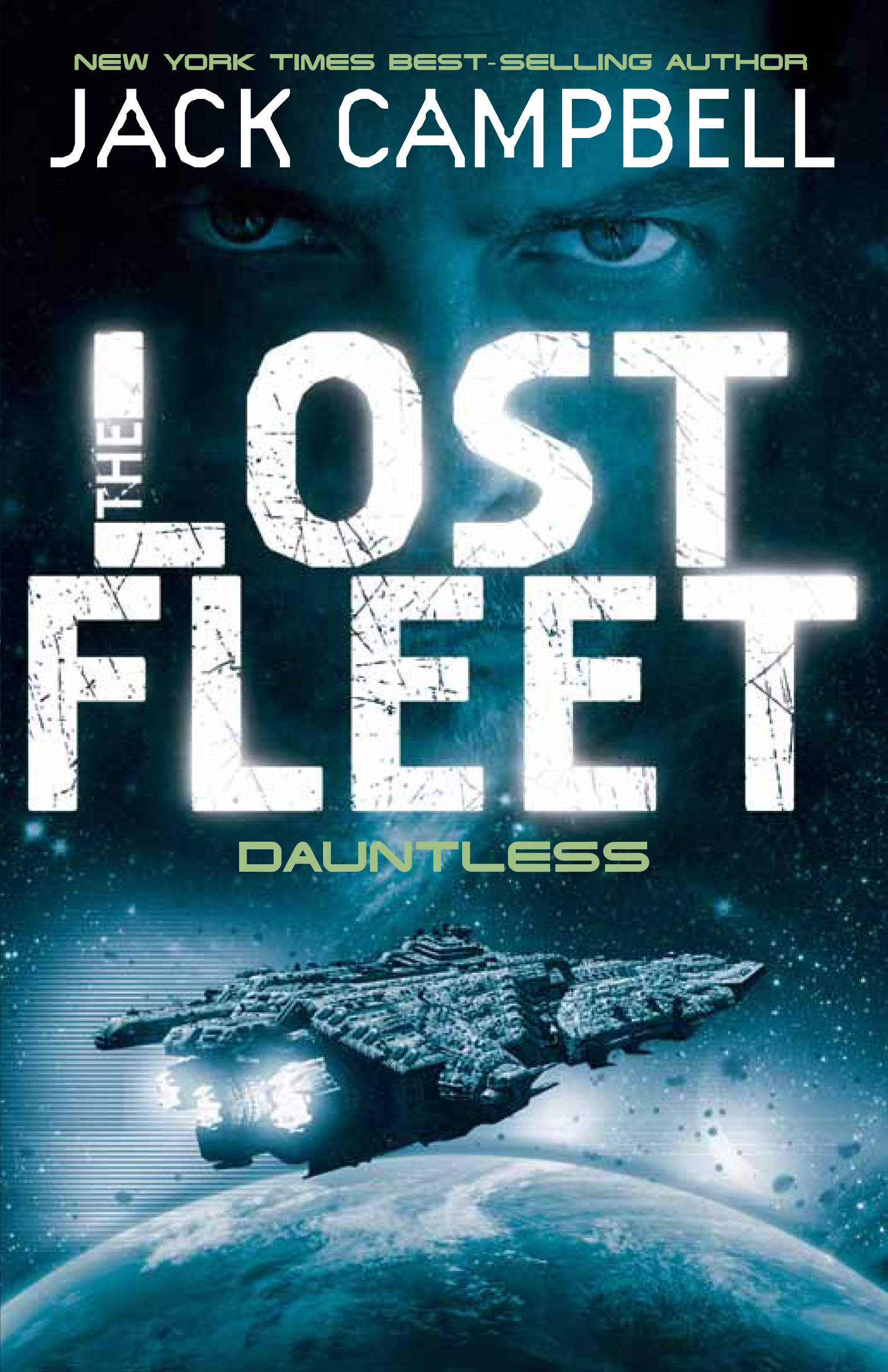 The Alliance has been fighting the Syndic for a century, and losing badly. Now its fleet is crippled and stranded in enemy territory. Their only hope is Captain John "Black Jack" Geary - a man who has emerged from a century-long hibernation to find himself heroically idealized beyond belief. Now, he must live up to his own legend.
Written by Lília
Dauntless is the first book in The Lost Fleet series, which is perfect for lovers of science fiction with a little bit of space opera thrown in.
When the war between the Alliance and the Syndic begins, Captain John "Black Jack" Geary manages to save the Alliance and is idealized as a hero. Now, a century into the war, he's found alive and hibernating—an enormous adjustment for everyone.
He comes from a time when honor and strategy in battle were the most important military ideals, while now all the military thinks about is winning the next battle and not necessarily the war.
As the most "senior" fleet officer, he's suddenly promoted to Admiral of a Fleet lost in space and needs to find a way to bring as many ships and people back to the Alliance. He needs to make do with what he has while trying to understand what happened to the Alliance during the century he's been away….
Full of space battles and witty remarks, the main action actually happens during the interactions between the officers and when Geary navigates this world so different, yet so similar, from his own. Still reeling from all he's lost, you see his slow healing process and how he comes to terms with his new situation and the underlying tension surrounding him.
The author manages to convey the weirdness of space battles—silence, waiting, speed of light, and such—and the idea that the most gruesome battles are actually the ones we fight among each other.