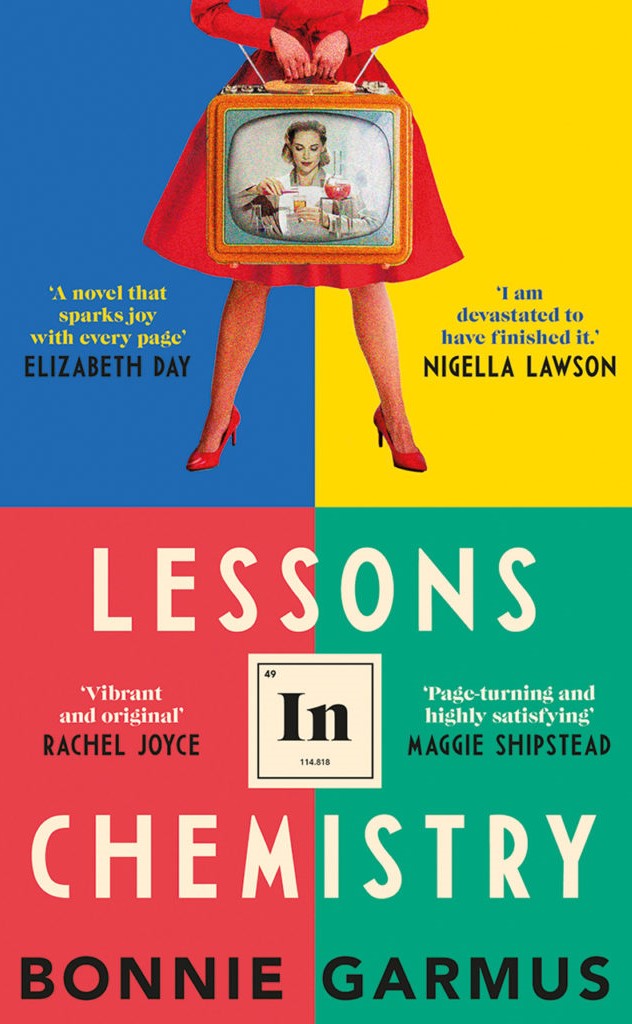 Chemist Elizabeth Zott is not your average woman. In fact, Elizabeth Zott would be the first to point out that there is no such thing.
But it's the early 1960s and her all-male team at Hastings Research Institute take a very unscientific view of equality. Forced to resign, she reluctantly signs on as the host of a cooking show, Supper at Six. But her revolutionary approach to cooking, fuelled by scientific and rational commentary, grabs the attention of a nation.
Soon, a legion of overlooked housewives find themselves daring to change the status quo. One molecule at a time.
Written by Sophie
Elizabeth Zott is a chemist. But it is 1951, and women who are chemists are laughed at, ignored, belittled, and worse. She unexpectedly finds a soulmate, another chemist, a man who actually sees her and recognizes her intelligence. But nothing that good is apparently meant to last, and she finds herself alone, pregnant, and forced to resign. In order to make ends meet she agrees to become the host of the local TV network's afternoon cooking show.
Part feminist rage story, part love story, part parent-child relationship story, part unexpected friends and family story, part actual chemistry lesson – Lessons in Chemistry, like the best mixtures, has a little bit of everything, and the sum is greater than its parts.
It is filled with memorable characters, both good and vile. Some of the good characters don't even want to be, but can't help but be altered by Zott's imperturbable manner in the face of their blustering, and discover that her calm, common-sensical approach to everything does them a lot more good than it does them harm. There is also an intelligent, scene-stealing dog. I liked that names were fun and significant: Mad, Six Thirty, Zott, the subtle fact that in the best group scenes no gendered titles are used.
The various story strands are tied together beautifully near the end, and I found myself pinking away some tears for Zott. To keep so calm in the face of the continual onslaught of rampant sexism she faces every single day is inspiring, if also exhausting and deeply saddening. A lot has changed, thankfully, but – and this is important to remember for any non-woman who reads this – a lot has also remained depressingly the same.
Most of all I loved the certainty Zott has in people and their ability to be more and do more than what a restrictive culture has decided is possible. Hers is not blind optimism, but core-deep-belief that change is possible at the atomic level, and that we are all in this together. Inspiring, indeed!
I laughed and cried, and I was angry and vindicated and humbled. Highly recommended, in other words; I couldn't stop reading it.
P.S.: First published on Instagram