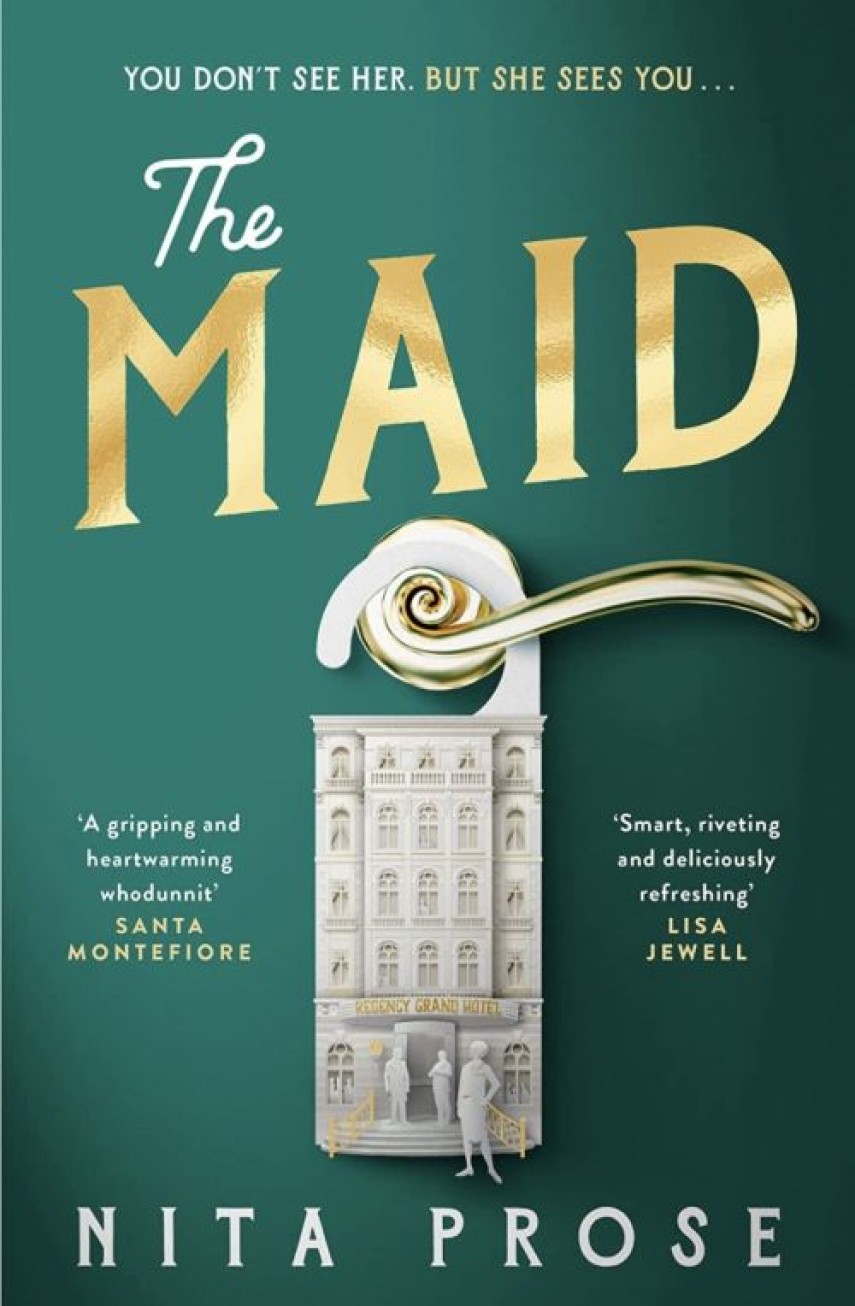 "The Maid is Canadian editor and author Nita Prose's debut novel. The main character of this entertaining murder mystery is Molly Gray, a young woman who works as a maid at an upscale hotel. Molly takes great pride in her work: she shows a flawless work ethic, tries to please guests, and is constantly striving to "return the suites to a state of perfection." Her grandma was the center of her world, but since she passed away, Molly feels lonely and lost. Every day she returns with a sigh to the house where Gran's voice echoes in the objects she accumulated over the years."
written by Chiara
Gran was particularly important to Molly because she helped her navigate social situations. Because of her social quirkiness, Molly always had a hard time making friends at the hotel, which is the focus of Molly's life. In the past, she paid a high price for her naivety: she confesses that her ex-boyfriend stole all of her and Gran's savings and disappeared forever from their lives. 
Her world turns unexpectedly upside down when she discovers a dead body in one of the rooms she is cleaning. In the blink of an eye, our hero-maid becomes the primary suspect, getting entangled in a web of lies, mystery, and deception. But Molly's only fault is that she puts too much trust in people who take advantage of her naivety. Her journey of self-discovery leads to some important breakthroughs, both in the case and personally.
When I started reading this novel, I was looking for a light, easy-to-read book that would restore my trust in humanity (if you know what I mean). I felt like I needed to take a break from the heavier, more powerful reads that have been haunting me lately. The Maid does the job perfectly! What I appreciated most was the plot's fast unfolding, with sporadic, short flashbacks that didn't divert my focus. 
I would recommend this book to all readers who, like me, need a short break from dark, difficult-to-digest, long novels. It is worth mentioning, though, that the main character reminded me of Eleanor Oliphant, my all-time favorite hero created by Scottish author Gail Honeyman. In fact, I got the impression that Prose took a lot of inspiration from Honeyman's character. Molly and Eleanor are both socially awkward, quirky and unpredictable. They both have a traumatic past and have trouble making friends. Perhaps this was the thing I liked least about The Maid: having read Honeyman's novel first, I felt Molly was an imitation of Eleanor, even if the two stories are completely different. Still, this is an enjoyable, breezy debut novel with an interesting heroine. I am looking forward to reading more from this author—perhaps a whole saga with Molly the Maid as the protagonist?