The ABC was once again selling books and other merchandise at Elfia.
Elfia is an outdoor event/market where people from all around the Netherlands attend in beautiful costumes to browse the goods, drink mead (honey wine), and dance to folk music. The event was held in April at the Castle de Haar, the largest castle in the Netherlands located near Utrecht.
The ABC is part of this event every year.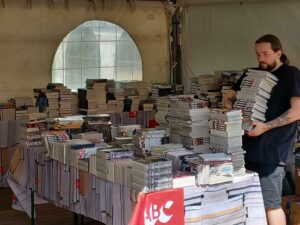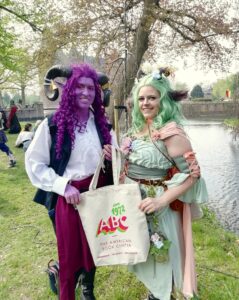 On Friday Sywert and Tiemen setup of our stall. We had lots of books and merchandise with us. The event itself began on Saturday. It was very busy all day and we sold many books. It was great to see that people were enthusiastic when browsing our stock. Our colleagues had some traditional Elfia-muffins, Knobibrott (garlic bread), and truly enjoyed the wonderful live music.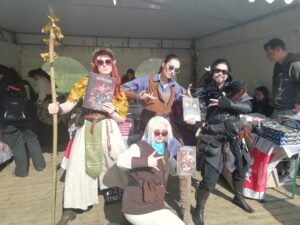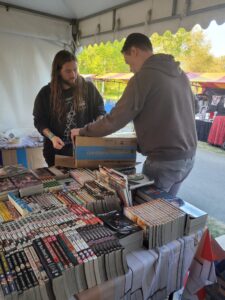 We had so many customers dressed in beautiful costumes ranging from Mandalorians (Star Wars) to mushroom pixies, and even a dragon with the House Lannister from Game of Thrones. Everyone put in their best effort on their costumes and it showed! Sunday evening Elfia came to a close. After a successful weekend, we began packing the books back into the boxes.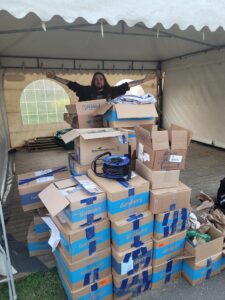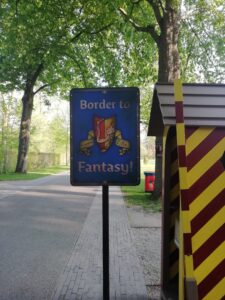 It was great being at Elfia and to meet so many people from all different walks of life. We can't wait to go back and cross into the realm of Elfia once again. We hope to see you there next time. For more information about ABC news, events and books, visit us on Instagram.