written by Maria
We've all heard of wine and food pairings. But how about books and tunes? 
Listening to music while reading is one of my favorite pastimes; it really amplifies the immersion, especially when a scene is exciting and the music fits it perfectly. If all you want to do is immerse yourself in a good book, these soundtracks and albums will help tune out distractions and get you into the zone.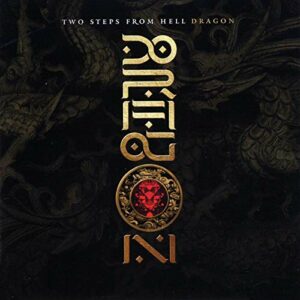 Dragon by Two Steps from Hell (Thomas Bergersen)
Thomas Bergersen composes lots of music for trailers, small projects and films. He composes all kinds of scores with classical and electric instruments. This album hypes me up while reading, especially when I encounter a plot twist or fight scene.
It sweeps me away with its melodies. It also contains sweet, soothing tracks for when you are reading a romance book or in the midst of a quiet scene. It makes the whole reading experience so much better because of the perfect combination of classical and electronic instruments. The fantasy and adventure fiction genre fits perfectly with this album.
Recommended book pairings:
The Priory of the Orange Tree by Samantha Shannon
The Burning Chambers by Kate Mosse
Gideon the Ninth by Tamsyn Muir
A Court of Thorns and Roses by Sarah J. Maas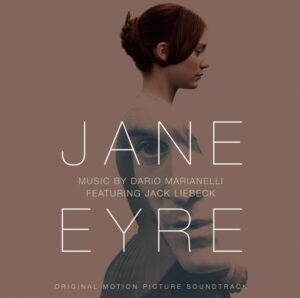 Jane Eyre by Dario Marianelli 
This soundtrack is perfect for shutting out the world while reading. The soft piano breaking through the waves of strings is beautifully arranged. The entire soundtrack's soothing melodies are truly unique. 
Some melodies are heartbreaking, but in a good way. Still, this is not a soundtrack for a super happy book. It's for a rainy day with a cup of tea or coffee and a story that may end in tragedy. But isn't that something we all need sometimes—a tale and soundtrack that doesn't tell us everything will work out in the end? A good cry over a good book is sometimes just what the doctor ordered.
Recommended book pairings:
It Ends with Us by Colleen Hoover
The Fault in Our Stars by John Green
Me Before You by Jojo Moyes
Jane Eyre by Charlotte Brontë (of course!)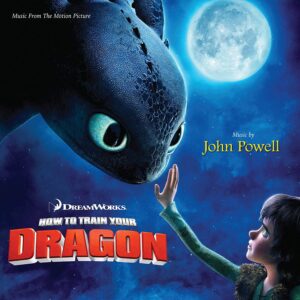 How to Train Your Dragon Soundtrack by John Powell 
No elaboration needed, right? The music underscoring flying scenes is iconic, and the bagpipes give me the chills and a sense of magic and adventure. The soundtrack is a natural fit for fantasy books, especially those populated by dragons!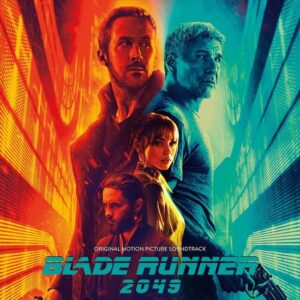 Blade Runner 2049 Soundtrack by Hans Zimmer
This one is for sci-fi lovers, a super low-key and futuristic soundtrack hitting all the right notes. The mood it sets is perfect for reading books that take place in dystopian futures or cities on planets in other universes.
Some songs are soft and barely noticeable, while others are more present and odd-sounding—all of which make the books you're reading more intense.
Recommended book pairings:
Salvation by Peter F. Hamilton
Dune by Frank Herbert
The Dark Between the Stars by Kevin J. Anderson
Children of Time by Adrian Tchaikovsky  
(The Dune soundtrack, also by Hans Zimmer, is a good accompaniment to these books, too.)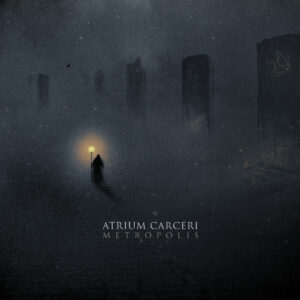 Metropolis by Atrium Carceri 
This album is perfect when reading horror books that combine slow atmospheric feelings with creepy scenery. Some of Atrium Carceri's material resembles the soundtrack to a Resident Evil game or the part of a horror movie's cut scene.
The piano on many tracks creates an eerie atmosphere, but the album as a whole stands out for its drone-like songs that seem to continue endlessly. For something so seemingly simple, it's awfully powerful and, at times, terrifying and haunting.
Recommended book pairings:
The Ritual by Adam Nevill
The Cipher by Kathe Koja
The Hellbound Heart by Clive Barker
Tender is the Flesh by Agustina Bazterrica
Eden by Tim Lebbon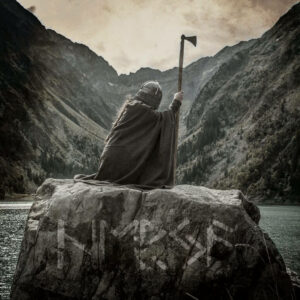 Herja by Danheim
This album has a beautiful atmosphere. Its dark and hypnotic songs urge you to find a quiet, secluded spot in nature and read. The Nordic music genre is perfect listening when you can't focus or need to relax.
The low tones and instruments help immerse you into a good book. Inspired by the battles of the Viking Age, Danheim's music is perfect for like-minded books. (Also check out artists Wardruna and Heilung for other great fits with the below books.)
Recommended book pairings:
Norse Mythology by Neil Gaiman
The Last Kingdom series by Bernard Cornwell
The Last Light of the Sun by Guy Gavriel Kay 
If you haven't yet tried listening to music while reading, I highly recommend these not-too-distracting pairings that can really up a book's atmosphere. And stay tuned for part 2 of this list, which will feature all new soundtracks and maybe a classical score or two!